The Third Chamber
Mandi Hu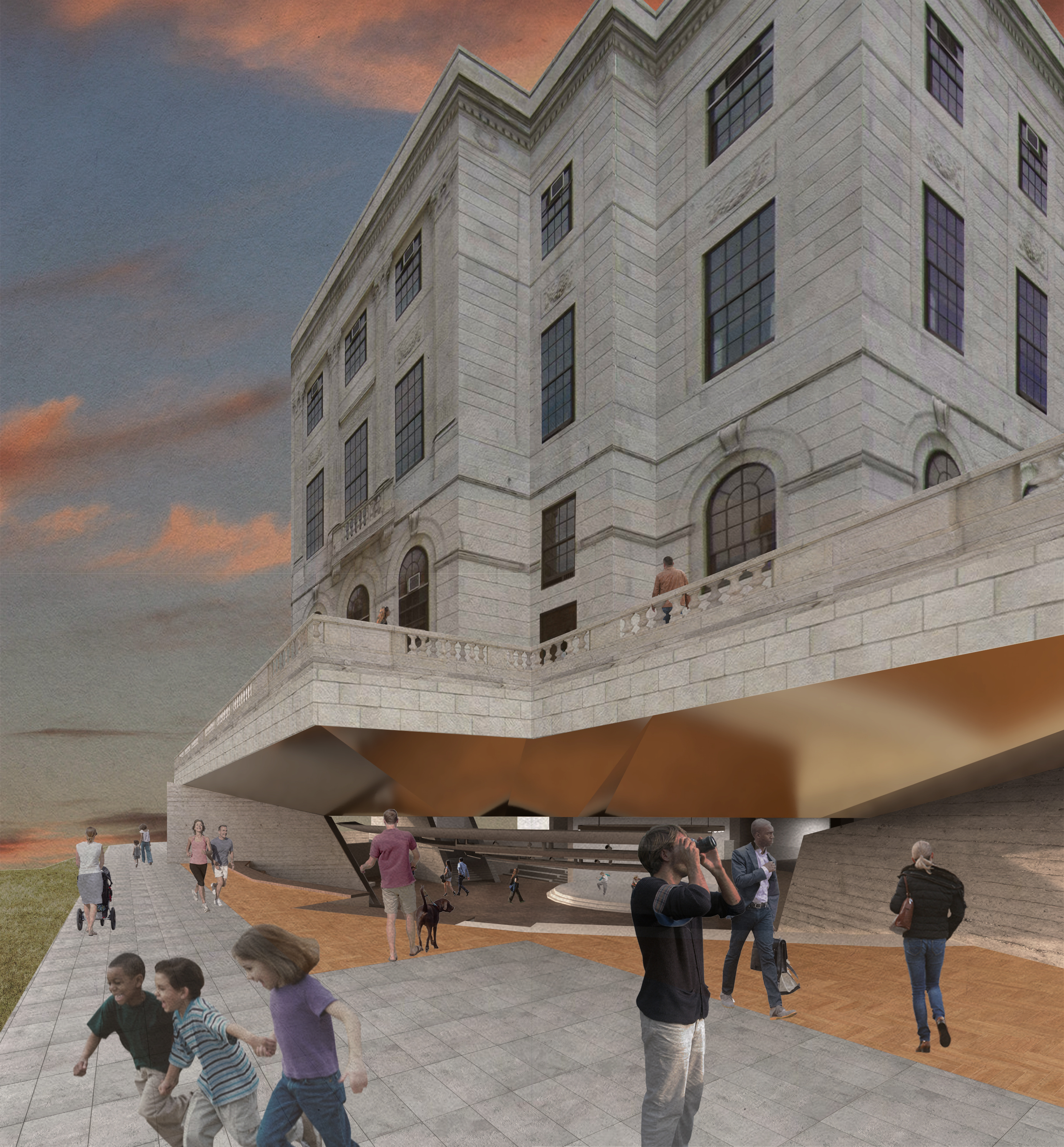 The seat of state government, the Rhode Island State House is a symbolic building – a stately sculpture of power. What many people don't realize is that the State House is completely open to the public; its imposing symmetry, thick walls, and commanding presence deter people from approaching it.

This proposal creates a new public space within the State House - a Third Chamber to complement the chambers used by the House of Representatives and the Senate. It is not intended to be a political space, however. Instead, it's more like a living room that accommodates a wide range of activities. Approachable from the street, and with multiple gathering areas, the Third Chamber will foster community engagement and encourage connection.



This intervention transforms the lower levels of the east end of the State House, which are currently largely vacant, into a community resource. In order to increase public access, the proposal removes part of the building envelope so that people can enter the upper level of this space directly from the ground floor. From there, stairs open in all directions, providing access to the lower level which includes an open area with a stage. The stairs also serve as seats so that passers-by can pause to watch activities on the stage, or simply have a rest. The upper floor contains a small museum with a history of the State House, a reading room, and a café.

The ceiling inside the Third Chamber is made of reflective material to contrast with the original building and to reflect natural outdoor light into this space. The structural supports replacing the missing sections of wall suggest tubular shapes and are designed to draw people into the Chamber.